About Us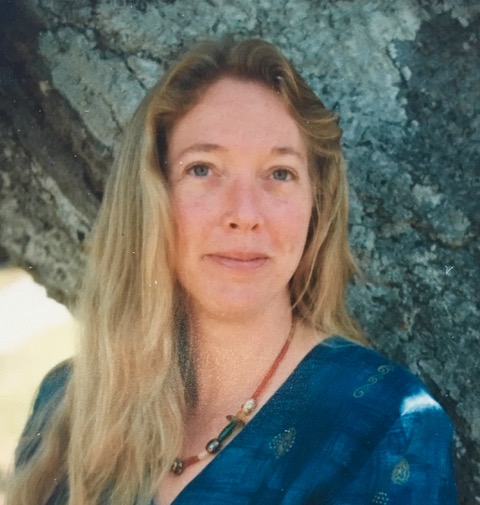 Fine Wordworking is based in Monterey County, California and serves clients throughout the United States. We accept a wide range of writing and editing projects, including adult, young adult, and children's fiction and nonfiction book projects.
Founder Mari Lynch is a native of rural Chestnut, Illinois. Mari is an alumna of Southern Illinois University, where she was a President's Scholar, and also attended Rudolf Steiner College in Fair Oaks, California. She studied regularly over twenty years with master communications facilitator Selwa Said.
Mari was previously employed as a writer, editor, and production coordinator for Planned Parenthood and served as a book contract advisor and journalism contract trainer for a national organization of freelance writers. Mari has been a popular presenter on writing, education, music, and other topics at conferences throughout North America.
Mari's volunteerism is primarily focused on earth stewardship, including active transportation and regenerative agriculture. To learn more, please contact Mari or refer to the volunteer experience section of her profile at https://www.linkedin.com/in/marilynchdehmler.
Advisors and Consultants
When questions arise outside our own areas of expertise, we are fortunate to be able to call upon a group of extraordinary professionals in their respective fields. These include the following:
Jordan Daniels. Jordan is an independent consultant who helps building owners, managers, builders, and designers achieve their goals for profitability, environmental responsibility, and social equity. Jordan is a LEED accredited professional and has managed scores of successful LEED certifications since 2005. Trained as an engineer and with twenty years of experience in construction, building operations, and renewable energy, he specializes in all aspects of sustainability in the built environment—from project conceptualization, feasibility, design, and construction through operations, redesign, and deconstruction and reuse of building materials. Among Jordan's specialties are resiliency (the ability of buildings to withstand major climate-related events and natural disasters), and consulting and teaching on the fundamentals of sustainability and green building. From 2009 to 2015 Jordan was an adjunct instructor at Hartnell College on the fundamentals of sustainability as applied to building construction, operations, and maintenance. Since 2006 Jordan is a member of the US Green Building Council, and he is a former co-chair of the Monterey Bay branch. Since 2010 he is a board member of the Sustainability Academy in Monterey. Jordan is a graduate of the University of California at Davis, where he received a Bachelor of Science degree in Chemical Engineering.
Gerri Dayharsh. Gerri was an English instructor at De Anza College in Cupertino, California and Cabrillo College, Aptos 2004–2019. She was a technical writer for Apple, Cisco Systems, and other corporations 1981–2001. Gerri is an alumna of San Jose State University, where she earned a Master's degree in English, and of the University of California at Santa Cruz, where she received a Bachelor's in Literature.
Todd M. Havens. Todd is vice president of the Office of Internal Audit at Vanderbilt University Medical Center in Nashville since 2016, including responsibility since 2022 for the Internal Audit function at VUMC's Friends in Global Health, providing healthcare support to Mozambique's residents. He is a Certified Internal Auditor (CIA) since 2004, Certified in Risk Management Assurance (CRMA) since 2012, and earned his Certified Healthcare Internal Auditor Professional designation in 2019. Todd has over thirty years of internal audit professional experience in diverse industries. His multiple areas of expertise range from contract and research compliance to enterprise risk management and conflict of interest program administration. Since 2010 Todd is a member of the Association of Healthcare Internal Auditors, is an AHIA board member since 2017, and an AHIA Chief Audit Executive forum chair since 2013. Since 1990 he is a member of the Institute of Internal Auditors and has served IIA in various board member and chair roles. Todd has also been a board member or executive for Financial Executives Networking Group, Philadelphia, PA; Families with Children from China, Delaware Valley, PA; and St. Anthony's of Padua, Camden, NJ. His service roles include the Boy Scouts of America, Vanderbilt Vigil Volunteers, and Vanderbilt University First Friends and have also included Lehigh University's Institutional Animal Care and Use Committee and The Seeing Eye Association Puppy Raisers. Todd is a graduate of Saint Bonaventure University, where he received a Bachelor of Business Administration degree in Accounting.
Sandra O. Laney. Sandra received a Bachelor of Science degree in Food Science and Nutrition from Central Washington University, completed a dietetic internship at Oregon Health & Science University, and received advanced training in nutrition for children with special health care needs through the University of Washington. For twenty-five years, she worked as a registered dietitian specializing in children with special health care needs.
Kathi Lares. Kathi is business manager for Trinity Christian High School on the Monterey Peninsula, handling finance, admissions, and college guidance. She was business manager 1996–2006 for the Monterey Bay Charter School, a Waldorf-inspired K-8 public school, and operations manager 1983–1995 at the Carmel branch of Kidder Peabody & Co., Inc., a national stock brokerage firm. Kathi received her Bachelor of Arts degree in Political Science, with an emphasis in Public Service, from the University of California at Santa Barbara. Her community involvement includes serving on the finance committee for the Monterey Bay Charter School, along with being an active member of her church and of PEO International, which supports educational opportunities for women.
Juan Quintana. Juan is an editor with extensive experience in educational publishing, especially Spanish language arts, English language arts, second-language instruction, and elementary mathematics. He is a translator who relishes instances in which straight translation is not possible or appropriate, calling instead for trans-adaptation, transculturation, or creative language bridging, including for fiction and poetry. Since 2009 he is owner of Editorial Solutions in Monterey, following twenty-four years with the Hampton-Brown Company and National Geographic School Publishing, where he was a senior supervising editor. A native of Cuba, Juan received a Bachelor of Arts degree in English and American Literature from the New College of Florida. He completed a year of graduate study at the University of Virginia in Charlottesville, made possible by a Mellon Fellowship in the Humanities.
Stephanie Roberts. Stephanie was the assistant director for the Student and Exchange Visitor Information System (SEVIS) Compliance and System Management at Emory University's Office of International Student and Scholar Services from 2003 to 2018. She holds a Master of Science in Public Health from Emory University, Rollins School of Public Health with a specialization in Public Health Informatics, and a Bachelor of Arts degree from the University of Alabama, College of Communications and Information Sciences.
Laurel Thomsen. Songwriter, vocalist, and classically trained violinist/violist Laurel Thomsen enjoys performance and studio recording across a variety of genres. In addition to her studio work, she has released seven albums and has toured North America and Europe extensively, performing original songs in the celebrated roots-folk duo Dan Frechette & Laurel Thomsen. Since 1996 Laurel has taught hundreds of students on California's Central Coast, and since 2009 teaches online via Skype, Facetime, and Zoom. Laurel is the creator and host of the Violin Geek Podcast and the Complete Vibrato Mastery online course. She is a regular contributor of articles for Strings magazine and is the author of Improve Your Bowing Technique and Improve Your Violin & Viola Technique, available through String Letter Publishing.
Megan Tolbert. As a facilitator and manager for systemic, collaborative outcomes, Megan is passionate about empowerment, ethics, and inclusivity toward a more resilient world. Megan's current experience as program manager for the Stewardship Council is at the cross section of her love of natural and wild places and building resilience for wildlife, rural communities, tribes, and land trusts. Since 2002 her work has focused on sustainability for cities, regions, businesses, and universities, including California State University, Monterey Bay and California State Polytechnic University, Humboldt. Her work in sustainable transportation has received numerous awards from the California Higher Education Sustainability Conference, the Transportation Agency for Monterey County, and the City of Carmel-by-the-Sea, California. She holds a Bachelor of Science degree in Natural Resources Planning from Humboldt State University, a Permaculture Design certificate from Oregon State University, and numerous other certifications, including Ecology of Leadership from the Regenerative Design Institute, Bicycle Infrastructure Design from Portland State University, Conflict Resolution from Monterey College of Law, and Green Building facilities design and management through the US Army. Megan's zeal for alpine wildflowers and natural freshwater springs leads her on treks throughout the mountain ranges of the western states. Megan was honored by the Monterey County Weekly as a Local Hero and as one of the Top 25 Movers & Shakers for the Next 25 Years.
Return to top of page